ALWAYS CONNECTING LIFE IN A DAY
Connetics isn't just a name – it's how we work.
You may know the name; we're a trusted brand, we've been around since the mid-nineties and we're here to stay – in fact, just eighteen months ago, we expanded into a new depot in Cromwell. With our growing presence in the area, we're looking for people who want to step up and have more life in a day.

Our power lies in connecting with our community – that's where you come in.
Current vacancies
How can Connetics enhance your life in a day?
Watch Bevan's life in a day

We know you have a life outside work – but do you have time to live it? If it's lifestyle opportunities you're after, Central Otago offers the best: It's the gateway to the Southern Alps and all the adventures the region is known for.
Watch Marshall's life in a day

Not only can we help you with all the training and licences you need to do your job, we give you access to a competitive benefits scheme that includes discounted medical insurance, wellness initiatives, and (best of all) great work-life balance.
More life in a day in Central Otago
Now's the time to make the move: renting in Central Otago has never been easier or more affordable!
Whether you're looking for suburban living, a small rural cottage, or a large lifestyle block, there are options for everybody – and our Cromwell Depot is in close proximity to Queenstown and Wanaka, meaning you aren't limited to one place when looking for your ideal home.

And that's not to mention the lifestyle opportunities that Central Otago offers: between outdoorsy adventures and spending time with your family, life can be as fast or slow as you want. With amazing hiking trails, some of the best fishing spots in the country, exciting ski slopes and award-winning wineries, there's always something to fill your free time. You'll never be bored in our corner of the world.
So what are you waiting for? Join us in time to finish off the ski season.
Our life in a day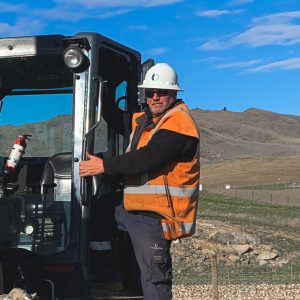 "Connetics provides a secure future and a good work/life balance, which is important to me as a family man! Living in stunning Central Otago provides access to the great outdoor lifestyle and Connetics is a rewarding and enjoyable workplace. If you want work/life balance in paradise, then get connected with Connetics!"
- Aaron McFarlane – Civil Operator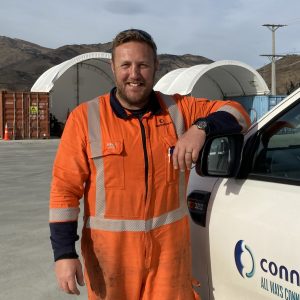 "I joined the Connetics team last year and it was the best move I have made in my professional career. It's refreshing to work for an honest, open and driven team in the pursuit of excellence in the safety critical and technical work we do to keep the power on. Connetics needs more great people and in turn gives you the freedom to be awesome"
- Jono Turnbull – Leading Hand Cable Jointing
Where do you see your life in a day?
Getting a job with us is a straightforward, once you've applied for one of our vacancies we'll get in touch. Or, if you're not quite ready to apply, let's start a conversation about working at Connetics. Feel free to contact us here and we'll happily answer any of your questions.