Underground
Lyttelton cablepull
In May 2019, we completed the 2,200m 11kV cable installation through the Lyttelton Tunnel - the longest continuous cable installation in the history of Orion and Connetics and one of the longest in New Zealand. This cable has delivered a more resilient and reliable service to the Lyttelton, Corsair Bay and Cass Bay community.
The project was the culmination of more than three years work by Orion, from the early stages of identifying the need through to the final stages of delivery. We were proud to be selected by Orion as one of their key delivery partners. Approximately 20 people from Connetics with the help of other contractors were working overnight on this project for four weeks to complete the cable lay portion. We worked with multiple stakeholders including Orion, NZTA, tunnel control and Christchurch City Council.
- 2km cable
- confined space and hazardous area
- live tunnel
- jointing, terminations, livening and 11kV cable protection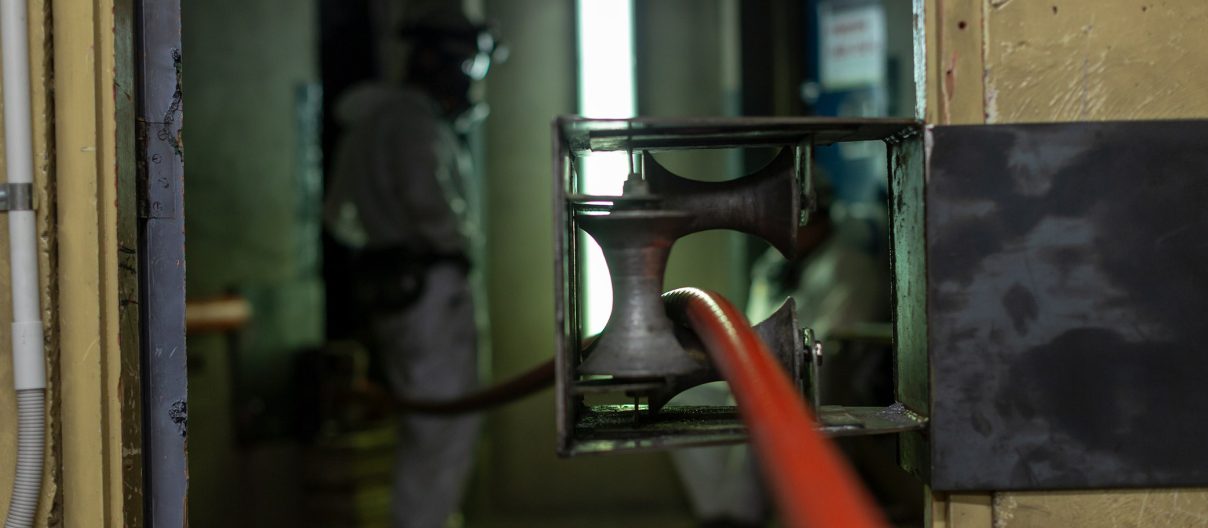 Installing the cable through a 1.9km long, confined and hazardous area was not without its complexities - such as weight restrictions, a hazardous exhaust duct and protecting the cable. The team found creative ways to communicate with each other while working inside and outside the tunnel from start to end with a hill in between – all while the road tunnel was live.
We enjoyed playing a part in a project that will make such a difference to the Lyttelton community.